Day 1 :
Track 1: Surgical Medical Devices
Track 2: Design of Implants and Radiation Devices
Track 3: Orthotics and Prosthetics
Location: Gatwick-Shannon
Chair
Alexandre Caixeta Guimaraes
University of Campinas, Brazil
Co-Chair
Francesco Rizzi
Italian Institute of Technology, Italy
Session Introduction
Italian Institute of Technology, Italy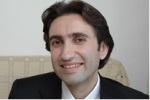 Biography:
Francesco Rizzi is researcher and team leader in "MEMS and nanofabrication" platform at the Center of Biomolecular Nanotechnologies of Istituto Italiano di Tecnologia (IIT) in Lecce (Italy). He got a PhD in Physics in 2004. He did his post-doc at Department of Physics and Institute of Photonics, University of Strathclyde, Glasgow (UK), were he won an Experienced Researcher Marie Curie Fellowship. Research interests and activities are related on bio-inspired micro electro-mechanical systems (MEMS) for applications in biological and environmental sensing, artificial hair cells fabrication for flow sensing in robotics. He is also author of 28 manuscripts on international journals and proceedings of international conferences, 2 patents, 2 book chapters.
Abstract:
Hair cells are natural and efficient mechanoreceptors ubiquitously present in nature and defined as "Cellular Antennae". These systems are exploited as efficient transducers for flow sensing and chemical sensing in many living systems, ranging from cells to aquatic animals. Bio-mimicking hair cells structure and behavior for developing micro electro-mechanical systems (MEMS) artificial hair cells (AHC) could be a powerful approach for producing efficient sensors in liquid and humid environments for medical diagnosis purposes. This presentation will review the most recent approaches and designs to realize waterproof hair cell-like mechanotransducers for applications in liquid environments. A particular emphasis will be given on Parylene C conformal coating as a successful method for waterproofing an AHC-based Bio-MEMS. Indeed, Parylene C is a polymer well known for its inertness and chemical resistance, thus ideal for covering and sealing 3D substrates and structures by conformal coating. Parylene-coated nitride-based piezoresistive and "All-Parylene" suspended microchannel AHCs has been fabricated and characterized for biosensing applications. Finally, different strategies for the Parylene C functionalization, namely drop-casting and micro-contact printing, for obtaining of micrometric pH-responsive poly(methacrylic acid) (PMAA) hydrogel particles deposition will be shown. Through the exploitation of the previous described AHC sensor designs, Parylene chemical functionalization becomes very promising as a responsive platform for many applications involving Parylene C coated devices, such as mechanical biosensor and Lab-on-chip or biomedical devices.
National Taiwan University, Taiwan

Biography:
Chi-Kuang Sun received his PhD degree in applied physics from Harvard University in 1995, and was an assistant researcher in the UCSB QUEST Center, from 1995 to 1996. In 1996, he joined National Taiwan University, where he is now the Y.-Z. Hsu Science Chair Professor of photonics and optoelectronics and the founding director of Molecular Imaging Center. His research focuses on nano-acoustics, femtosecond optics, THz optoelectronics, and biomedical imaging. He is the author of more than 200 SCI journal papers and 500 conference proceedings. He is a fellow of OSA, SPIE, and IEEE.
Abstract:
Collagen is the most abundant protein in the human body and a major component to construct our extracellular matrix. Recent studies indicate that in many types of tumors, collagen fiber alignment at the tumor boundary correlates with poor prognosis in patients. Tumor invasion is now considred as the outcome of a complex interplay between cancer cells and the stromal environment, while some studies suggested that collagen has an extraordinary role in triggering chemical signals that help protect the body from cancer. An in vivo noninvasive imaging system to diagnose and score for collagen alignment at the tumor interface that correlates with prognosis is thus critical. In this talk, we present an in vivo noninvasive imaging system which diagnoses and scores for collagen alignment at the tumor interface in patients. This system is a multi-harmonic genration microscope powered by a Cr:forsterite laser, which maximizes the penetration depth in human skin while minimized all possible photodamages. The second harmonic signals were used to image collagen fibrils while the third harmonic signals were used to image the keratinocytes, for differential pathological diagnosis. Imaging processing algorithms were developed so as to score the collagen structures and alignment at the tumor interface. Studies on 60 patients with/without pigmented tumors, including basal cell carcinoma, will be reported. This first in vivo clinical study not only reveals the interaction between tumor and collagen, but also justifies the effectiveness of this imaging tool to diagnose cancer noninvasively in real time.
U. N. Mehta Institute of Cardiology and Research Center, India
Biography:
Amit Mishra is associate professor with the pediatric cardiac surgery unit of the renowned Ahmedabad-based U N Mehta Institute of Cardiology and Research Centre in Gujarat, India for the past nine years, 47 year old Dr Amit Mishra is a reputed name in his field of work. Performing over 700 pediatric heart surgeries annually, Dr Mishra is known both for his expertise as a cutting edge surgeon as well as for his dedication, sincerity and his hard work. Trained at the world's largest heart hospital, Narayana Hrudayalaya at Bengaluru, Dr Mishra has also done advanced observer training at the Stanley Children's Hospital at Edmonton in Canada and the Birmingham Children's Hospital in UK. Dr Mishra did his schooling as well as his medical studies and super specializations from India itself. Hailing from a humble middle class family from central India, Dr Mishra has made a mark for himself in the medical field through sheer dint of merit and passion for the medical profession. He has to his credit over 30 articles on various aspects of pediatric cardiac surgery in reputed journals in India and abroad. An avid golfer in his leisure time, Dr Mishra is also a deeply spiritual person.
Abstract:
Objective: Ventricular septal defect is among the commonest congenital heart diseases encountered in pediatric cardiac patients. Apical muscular ventricular septal defect constitutes nearly 2% of defects, which may or may not be associated with other congenital heart defect. The purpose of our presentation is to present our innovative and simple surgical technique using custom made low profile polytetrafluoroethylene (PTFE) single disc device for closing multiple apical muscular and isolated apical muscular ventricular septal defects and to present the possibility of its commercial use. Method: Between January 2010 and Dec 2014, thirty two patients with isolated or multiple apical muscular ventricular septal defects with or without associated heart diseases were operated at our institute. The apical VSD was closed using our custom made low profile single disc Polytetrafluoroethylene device. The operative technique and the technique used to prepare the single disc device will be presented in the conference. Conclusion: Our custom-made device can be tailored and prepared in-house in 10 minutes. Finally, the cost of our single disc device is $100, whereas the cost of a commercially available device is nearly $1300. The use of our device would therefore drastically bring down the expense of the total procedure and make it significantly more affordable for patients of lower economic strata. The technique described by us has the advantage of apical VSD closure through left ventricle without left ventriculotomy. Our technique is simple and cost effective.
Tsinghua University, China
Time : 14:20-14:55

Biography:
Xiaoxin Ye is from the Department of Materials Science and Engineering, Tsinghua University, China. His research fields involve the biomedical titanium alloy processing/ characterization, surface modification, mechanical/corrosion/biocompatibility property. His research is currently about electropulsing-assisted processing and characterization of titanium alloy. Electro pulsing ultrasonic striking and electropulsing-induced topographical oxidation have been also brought in to modify the materials surface for improving the microhardness, corrosion resistance and biocompatibility. His research interests include green materials processing, surface coating, nanomaterials, energy materials and biomaterials.
Abstract:
The effects of electro-pulsing induced gradient topographic oxide coating of Ti-Al-V alloy matrix strips on the fibroblast adhesion and growth were investigated. The goal in biomaterial surface modification was to possess desired recognition and specificity through modifying its surface condition like topological structure. Here we developed a unique strategy of high-energy electropulsing treatment (EPT) for manipulating surface gradient bio-functionalization of basal textured Ti-6Al-4V alloy strips with the surface gradient topographic oxide coating, which brings in the gradient distribution of surface conditions including matrix alloy, ordinary TiO2 film and TiO2 microwaves on a single strip. High-energy electro-pulse is frequently used as an electrically-treated method in improving the materials microstructure and mechanical property. This paper reports firstly the surface modification under EPT aiming to improve the biocompatibility, which will meet the demand of biomaterials in different parts of human beings. Novel TiO2 microwaves topological structure on the materials surface resulted in better biocompatibility with more active fibroblast bioreaction including higher cells viability, better physiological morphology and stronger adhesion binding, which is ascribed to surface chemical components, surface energy and specific surface area under EPT manipulation. The key role in forming TiO2 microwaves structure solely under EPT is the selective effect of the electro-pulses going through the textured specimen, which thus builds a selective growth of the oxide and forms the microwaves topological structure on the materials surface. The positive contributions of EPT in the thermodynamics and kinetics of oxide coatings growth are attributed to the reduction of nucleation energy barrier and acceleration of atomic diffusion. Thus, the gradient functionalization of biomaterials can be tuned over several seconds EPT in the titanium alloys, opening an energy-saving and high-efficiency door to diverse biomedical applications including the tissue engineering and biological interfaces.

Biography:
Giuditta Mannelli of University of Florence, Florence with expertise in Otolaryngology, Oncology, Surgery
Abstract:
Introduction: Status of margins significantly affects disease-free survival. The first aim of this study is to examine the ex vivo model of the effect of thermal-injury on margins status comparing traditional instrument with several low-thermal-injury devices. Secondly, we evaluated the evolution of supracricoid partial laryngectomy (SCPL) in indications, surgical techniques and outcomes through last decades. Methods: The prospective study was conducted on ten excised larynges from patients affected by advanced laryngeal cancer, to assess the thermal-effect due to surgical incisions made at standard distance by using: Scalpel, CO2 laser, harmonic scalpel and electrocautery. Upon histopathological examination, thermal damage, tissue lost/retraction and tissue alterations were compared for each instrument. Then, a retrospective analysis of 146 laryngeal cancer patients treated with SCPL was carried on, by defining two different device groups and complications rate, functional and oncological results were documented and compared. Histopathological analysis of surgical margins was evaluated and correlated with local incidence of recurrence. Results: Low-thermal-injury devices increased SA mean value from 800.7 to 11447.85 μm (72%), and S mean value from 2.226 to 2.910 mm (68.4%) (p<0.05). Surgical procedure was shorter in the harmonic scalpel group (p<0.001), with shorter swallowing recovery (p=0.003); moreover they showed a higher incidence of post-operative arytenoids edema (p=0.03) associated with a lower rate of pneumonia (p=0.038). Despite a higher rate of close or positive-margins, no higher incidence of local-recurrence was reported (p=0.02) compared to cold instrument group of patients. Conclusions: We documented changing in indications and surgical technique for SCPL due to the development of modern diagnostic techniques and the introduction of low-thermal injury device allowing a more challenging tumor excision as well as with a shorter swallowing recovery in our series. The choice of surgical device could influence the histo-pathological margins status, consequently affecting postoperative therapeutic strategies and risk of recurrence.
Southern Medical University, China Panel Discussion
Biography:
Wang YI of Southern Medical University, Guangzhou has an expertise in Neuroradiology.
Abstract:
Hepatocellular carcinoma (HCC) is the one of the most common malignancies worldwide and its prognosis is extremely poor. Tripartite motif (TRIM) proteins play crucial roles in cancer cell biology but the function of tripartite motif 26 (TRIM26) has not been investigated. We demonstrated that low expression level of TRIM26 in tumor samples was significantly correlated with worse prognosis in HCC patients. We also demonstrated its expression level was associated with several clinicopathologic features such as AFP level and T stage of HCC patients. Furthermore, we validated that TRIM26 was significantly down regulated in HCC tissue compared with normal liver tissue. To further clarify the functional role of TRIM26 in HCC, we confirmed that TRIM26 silencing will promote cancer cell proliferation, colony forming, migration and invasion in vitro with HCC cell lines HepG2 and Bel-7402. Then we utilized bio-informatic tool to predict gene influenced by TRIM26, showing TRIM26 could modulate gene sets about cancer cell metabolism. In conclusion, we prove that TRIM26 is a novel tumor suppressor modulating multiple metabolism related pathways in HCC. To our best knowledge, this is the first study to investigate the function of TRIM26 in cancer biology. Our findings provide useful insight into the mechanism of HCC origin and progression and TRIM26 may represent a novel therapeutic target for HCC.